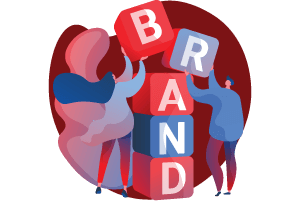 Brand Development
Make products or solutions that you have increasingly known through the development of a brand (Brand) that is good and meaningful.
Services include:
Branding/ Rebranding, KOL (Key Opinion Leader), Brand Guideline, Naming, Logo, Visual Identity.
Visual Communication
Visual communication is very powerful for remembering a paradigm, Design can help your Brand become more known.
Services include:
Motion Video, Annual Report, Company Profile, Catalogue, Magazine, Newsletter, Brochure, Flyer, Infographic, Marketing Collaterals.
Digital Communication
Maximize brands, products or solutions and sales by utilizing social media channels as a marketing tool.
Services include:
Digital Marketing, Digital Activation/ Campaign, Social Media Management/ Maintenance, Copywriting, Google Analytics/ Adwords, SEO/ SEM, Email Marketing.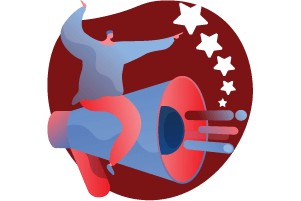 Event Activation
Interact your product brand with effective activation, so your brand will grow significantly.
Services include:
Offline Campaign Activation, Exhibition, Outdoor Display, Banner.
Printing
There where we still need visual work in real form, create the best design results with stunning printouts.
Services include:
All you need to be printed, we're ready to print it.
Still, Confuse With Our Services. Talk With Us!
"Like a forest that is always growing and spreading goodness through the oxygen, it emits".
- AS -
Some of Rerancang work that we have given to help them accelerate their brand.
Everyone has a problem, so share your brand problem with us. Let us help with a creative way!